One of Nigeria's indigenous automobile manufacturing companies, Innoson Vehicle Manufacturing (IVM) has encouraged car owners to convert fuel-powered cars to compressed natural gas (CNG) engines. Innoson has at various times announced its intention to drive the conversion regime. It will be recalled that earlier this year, the Edo State government had also announced a collaboration with Innoson in converting vehicles using Premium Motor Spirit (PMS) to run on Compressed Natural Gas (CNG).
This move is against the backdrop of plans to remove government subsidies on fuel as well as the National Gas Expansion Plan (NGEP) of the Federal Government. The premise for this renewed push for the usage of Compressed Natural Gas (CNG) and Liquefied Petroleum Gas (LPG) in automobiles is to utilize Nigeria's abundant gas reserves.
Interestingly, a look at the current lineup of IVM vehicles that include IVM G40 and G80, CARIS, and Hummer bus shows that they are currently available to customers in petrol and diesel-powered engines.
It is envisaged that this eco-friendly automotive initiative would reduce the demand for petrol and diesel which have increased the emission of greenhouse gasses. In a world where net zero emission is the way to go, the campaign helps to lower carbon emissions and it gets more exciting – it is over 40 percent cheaper than alternate fuels – petrol and diesel. Imagine saving over 40 percent on your current fuel bill.
Issues that come to the fore in driving this agenda would include: developing requisite competence in an industry where knowledge capacity isn't robust, increasing skill level of mechanics and technicians to be able to provide quality repair and maintenance service, and putting in place technical control measures in addition to protecting the integrity of the conversion process. Autogas is predominantly propane, as such a modular structure must be adopted to promote pure propane as autogas, in addition to developing strict guidelines for its handling and usage, lest we find explosions becoming a common occurrence.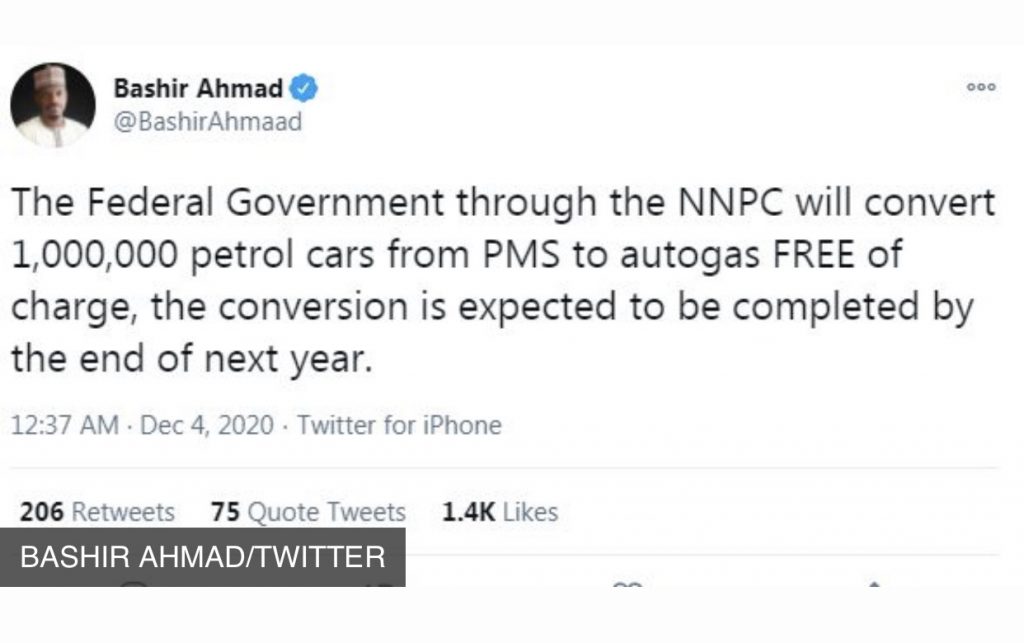 The Central Bank of Nigeria (CBN) has set up an N200 billion infrastructure fund to support autogas facility roll-out that would culminate in the establishment of 2,000 Compressed Natural Gas (CNG) filling stations across the country over a six-month period.