Imagine a world where you can lean back in a car and watch your steering wheel simply fold and rest inside the dashboard. Amazing, don't you think?
The future of autonomous vehicles is being steered in the right direction as Hyundai Mobis, the world's seventh-largest global automotive supplier has developed a new foldable steering wheel system.
The steering wheel does not only move forward and back by up to 250 mm but is also fully retractable and tucks into the dashboard when the car is on 'self-drive' mode and it's not in use. This in turn can allow for more space in the driver's seat and bring about design innovation. Talk about technology impacting the driving experience.
This innovative approach has taken approximately two years for completion as it is a wholly new technology that has never been globally commercialized before, with the company currently filing patents globally.
The new steering wheel technology has been developed from scratch using new parts which include the steering column, a reaction-force control device, and a sliding-rail mechanism. The foldable steering wheel also supports a steering-by-wire system where it sends signals to the wheels. Hyundai Mobis says that the system has been designed to give the best possible performance in various road conditions and reduces the vibrations that the driver feels on the steering wheel.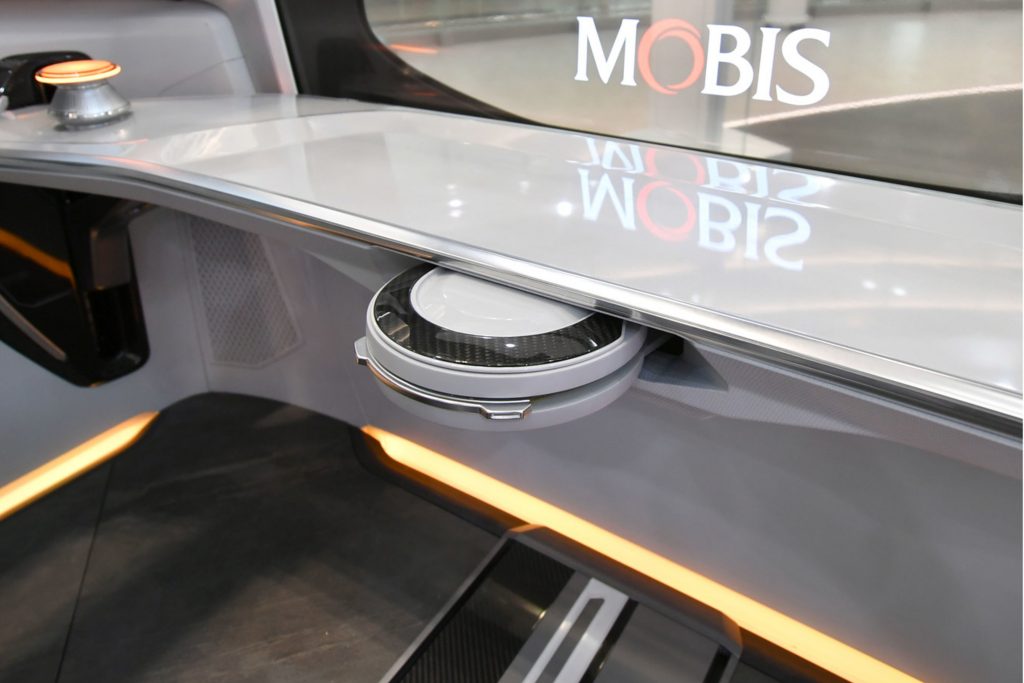 "Hyundai Mobis goes beyond simply reinterpreting existing technologies and instead develops parts that apply to future cars in totally new ways. We will continue to develop future-oriented innovations based on our know-how of core technologies," Jang-don Choi, Managing Director, Chassis and Safety Business Unit – Hyundai Mobis said.
Hyundai Mobis with annual sales of nearly USD 30 billion was founded in 1977. The company has outstanding expertise in sensors, sensor fusion in ECUs, and software development for safety control. The company's products also include various components for electrification, brakes, chassis, and suspension, steering, airbags, lighting, and automotive electronics.