Parkit, a Fixit45 brand expression that specializes in the provision of vehicle care services to all kinds of cars, (cargo trucks inclusive) either in their physical locations or at home has opened a new facility at the Wings Tower, Victoria Island, Lagos.
Parkit leverages technology to deliver an unparalleled and seamless customer experience with its easy-to-use booking, payment, and location finder system.
The activation was held at the first floor of the complex, where the first 20 vehicles that came through got free car washes using our state-of-the-art equipment, as well as free coffee to boot as they waited to receive their sparkling fresh cars.
Gerald Okonkwo, VP, Business Development, Fixit45, and Founder Parkit reveals that the choice of Wings Tower as a new location was premised on its enclosed nature and to help corporate individuals who might be too busy to give their vehicles the needed attention in terms of auto care.
"As an organization, we are passionate about helping car owners achieve the desired comfort while they go about with their daily work activities. A large segment of our target market consists of busy professionals who don't have time to wash, detail or take care of their vehicles themselves especially in a frenetic axis like Lagos. The Wings is a natural niche, and we deemed it fit to set up there," Okonkwo noted.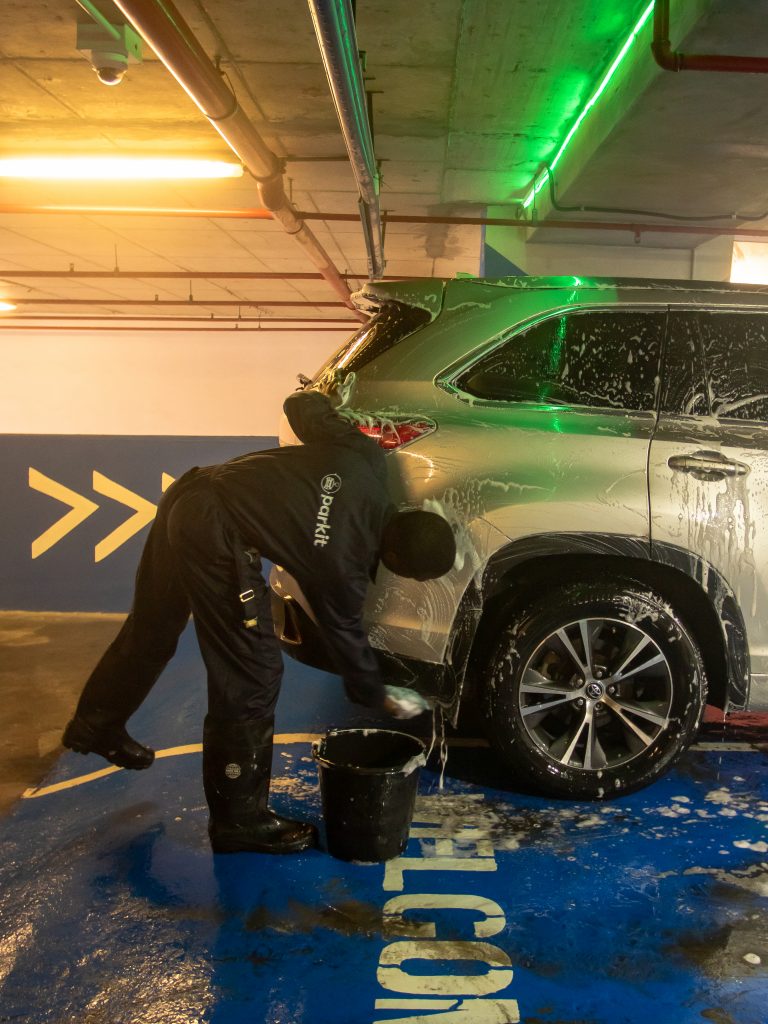 CEO, Fixit45, Justus Obaoye expressed his enthusiasm about the significance of the new Autocare facility, saying that, "this new facility that has just been commissioned for use signposts our commitment to enabling and facilitating quality interactions between players in Nigeria's automotive aftermarket segment. The future looks bright as we deepen collaboration, and car owners are the better for it because we are providing quality services at affordable rates."
On the relationship between Fixit45 and Parkit, Okonkwo stated that both brands will achieve their long-term organizational and societal objectives as a result of synergies that have been formed.
"It is a pleasure to extend the robust value offerings that Fixit45 provides to customers as this further addresses an impending need in the society which Fixit45 is actively solving; a wholesome, professional and affordable vehicle after-sales experience. Now, as a car owner, you can have your car washed, detailed, fixed, serviced, refurbished, name it… all on one platform, it's simply amazing," Okonkwo continued.
Individuals and corporate organizations domiciled in the Wings complex will now enjoy the best-in-class automotive aftersales services, in terms of vehicle servicing and maintenance, as they get their vehicles tended to by professional auto-care givers in Fixit45 and Parkit.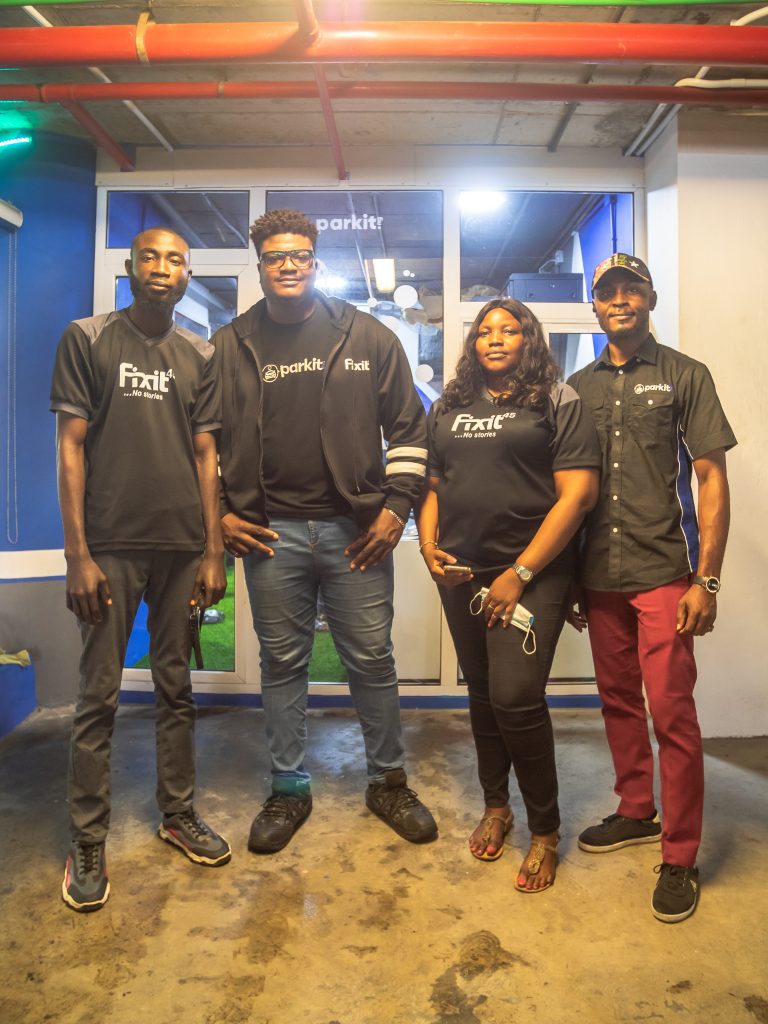 Other Parkit locations across Lagos include Novare Shopping Mall Sangotedo, Lekki – Epe Expressway; Maryland Mall, 350-360 Ikorodu Rd; Cars45 Inspection Centre, 43, Wole Ariyo, Opposite Ronchess Pharmacy, Admiralty Way, Lekki.