"And the wheels of the car goes round, round, round…"  Funny rhyme but true, and a very important asset that facilitates the wheeling is the tire. Think about it, how do you want to move your car if you have one flat tire? Considering that your beautiful SUV would be driven on an average Nigerian road that is riddled with potholes and uneven surfaces. Where unsafe items like nails and bottle shards lie dangerously in wait. Hence, the need to pay more attention to your tires is well pronounced. 
It goes without saying that when your tires are well maintained and cared for, they last longer, fuel efficiency and vehicle performance are improved, your car ownership experience is enhanced and generally, you are safer on the roads.
So here are 5 things you can do to improve the lifespan of your tires. 
Make your car tires dey rotate
Simple as it sounds. Rotate the tires to reduce uneven tire wear. For many Front Wheel Drive (FWD) cars, the front tires do some heavy lifting and are subject to more wear and tear in comparison to the rear tires. Your car manual will provide some advisory in terms of when to rotate your tires. Also, find out if the tires are directional or non-directional. This technique helps the car tires maintain even tread wear. 
Inspect – get on your knees
What you don't inspect, you can't expect. Tires are liable and vulnerable to hazards like nails, screws, glass, or stones as they roll along. Hence, it's important that you examine the state of your tires before you head out on a trip. Essentially, you are checking for lacerations, cracks, chips, bumps, bulges, bruises, or even road debris in the tread and sidewall area of the tire.  This inspection can actually be done when you are washing the car or gauging the tires – just get down and check.  Also, be on the lookout for exposed wire under-frame from worn-out tires. 
Apply correct pressure to car tires
Have you ever noticed a sticker on the driver's side door frame of your car? After you are done reading this piece, go check it out and you'd find recommended tire pressure for your car. If your car is old, you can find it in the car user manual. Bonus info – pound-force per square inch (PSI) is the most common method of measuring tire pressure. 
Continuous driving can make tires lose pressure, as such, they need to be re-filled from time to time. The best time to check the pressure is when the tires are "cold" – early in the morning or when the car hasn't been driven for 3 hours. It is advisable to keep a tire gauge in your car.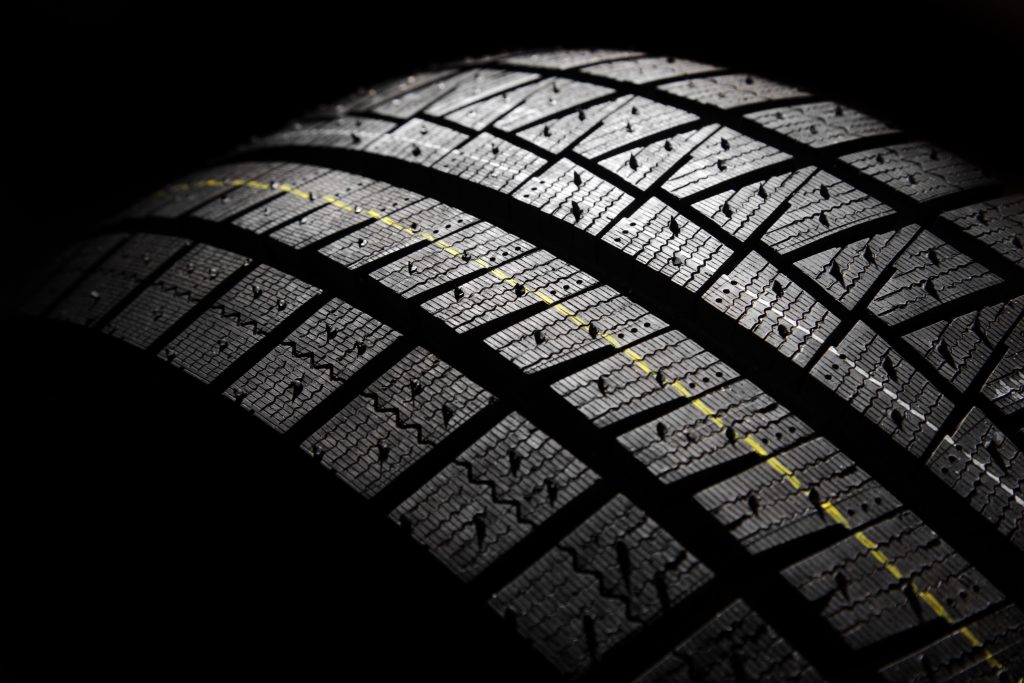 Lastly, be careful to ensure that the tires are not underinflated or overinflated, as they can lead to tire burst while in motion. 
To align and balance
Having been driven on rough topographies and potholes, your vehicle's alignment can become uneven such that your car's suspension begins to experience an imbalance in the direction of the tires. Alignment helps to ensure that the tires roll parallel to each other and stay perpendicular to the ground via a re-adjustment mechanism.
Wheel balancing on the other hand ensures that the tire weights are even and prolong the lifespan of the tires. An experienced Fixit45 technical advisor will place your wheels on a machine that facilitates the process of balancing.
Say NO to overload & drive carefully
Did you know that your tires have a maximum load rating etched on their sidewall? FRSC has cautioned both commercial and private drivers against overloading their vehicles as this is a leading cause of accidents on the roads. Excessive load is harmful to the tires and affects the overall driving experience. When you are overspeeding, the tires get heated up, friction is increased and they get worn out over time. 
Mismatched tires in a vehicle can also affect its longevity. Timely replacement of tires is a sure-proof way to increase the lifetime value of your car.
Fixit45 offers subscriptions plans for preventive and routine maintenance of your vehicles.